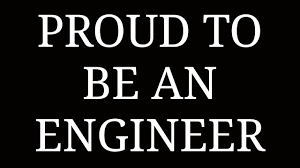 Engineer Week Discount Offer!
CE Deadline:
February 25, 2023
Your Professional Engineer continuing education deadline will be here before you know it.
Knock out your PE PDH Renewal Online and SAVE
Get Started NOW
Enter the discount code EW30 and receive 30% off when you purchase a 4 PDH course.
Choose any 4PDH-ready course and use the code EW30 in your cart.
4PDH courses are regularly-priced $74.95 each.
You can review all course materials and exams before purchasing.
Title
Hours
Price

Administering the Construction Project

This PDH credit course will benefit professional engineers serving as project managers or field representatives by presenting techniques that can be applied to the construction project to help minimize or resolve claims or disputes. Register for this approved PDH course and start earning your continuing education hours today!

4 hours
$74.95

Common Sense Ethics

Principles needed to live an ethical life and build a desired professional reputation as a Professional Engineer.

1 hour
$34.95

Construction Project Scheduling

Learn effective methods of scheduling construction projects and assure construction managers that projects will be completed in a timely and cost-effective manner.

4 hours
$74.95

Design-Build Project Delivery

Familiarize yourself with Design-Build project delivery concepts, a rapidly-growing trend in North American engineering projects.

4 hours
$74.95

EE 101: An Introduction to Electrical Engineering Concepts for the non-Electrical Engineer

Guides non-electrical engineers through the many questions that arise when they must interact with and understand the subject of electrical power.

4 hours
$74.95

Emergency and Standby Power Systems

Practical emergency and standby power system application information for both beginning and seasoned electrical design professionals alike.

4 hours
$74.95

Engineering Ethics: Kansas City Hyatt Walkway Collapse

Engineering Ethics course reviewing the Kansas City Hyatt Walkway Collapse.

1 hour
$34.95

Ethics I for Professional Engineers

This engineering ethics course reviews the approach of the study of ethics, 5 prominent theories of ethics, and the application of these theories to serving the public as a Professional Engineer. This course can also be used to satisfy the PDH license renewal requirements for Professional Surveyors. This course is approved by the Florida Board of Professional Engineers as Florida Approved Course 0009949 and PDHNow is Florida Approved Provider 0006408.

1 hour
$34.95

Ethics I for Professional Land Surveyors

This Professional Land Surveyor Ethics course satisfies the continuing education requirement for all states. This PLS continuing education ethics course is designed as a distance learning interactive course that enables professional land surveyors to renew the emphasis that his or her professional license status gives recognition to the expert knowledge attained by the surveyor and grants privilege to practice the profession of surveying.

2 hours
$54.95

Ethics and Floodwater Engineering 4-hour Text

This 4-hour PE PDH course (4PDH) discusses engineering and surveying ethics as applied to many situations involving floodwater.

4 hours
$89.95

Ethics and Floodwater Engineering Hour 1 Text

The 1-hour course in engineering ethics and floodwater engineering is intended to encourage the engineer to consider the big-picture result of decisions using real-world examples from a licensed Professional Engineer with extensive experience in Floodwater Engineering. This PE PDH course is hour 1 of a 4-hour series of courses.

1 hour
$39.95

Ethics and Floodwater Engineering Hour 1 Voice

The 1-hour PE license renewal course in engineering ethics and floodwater engineering is intended to encourage the engineer to consider the big-picture result of decisions using real-world examples from a licensed Professional Engineer with extensive experience in Floodwater Engineering. This PE PDH course is hour 1 of a 4-hour series of courses. This PDH training course includes narrated audio. The professional engineer must have power point installed to use this course.

1 hour
$39.95

Ethics and Floodwater Engineering Hour 2 Text

This course is hour 2 of a 4-hour course in engineering ethics and floodwater engineering. Consider complicated real-world examples as you review this course.

1 hour
$39.95

Ethics and Floodwater Engineering Hour 2 Voice

Narrated voice-over course: The 1-hour course in engineering ethics and floodwater engineering is intended to encourage the engineer to consider the big-picture result of decisions using real-world examples from a licensed Professional Engineer with extensive experience in Floodwater Engineering. This course is hour 2 of a 4-hour series of courses. This PDH online course includes narrated audio. The user must have power point installed to use this course.

1 hour
$39.95

Ethics and Floodwater Engineering Hour 3 Text

The 1-hour course in engineering ethics and floodwater engineering is intended to encourage the engineer to consider the big-picture result of decisions using real-world examples from a licensed Professional Engineer with extensive experience in Floodwater Engineering. This course is hour 3 of a 4-hour series of courses.

1 hour
$39.95

Ethics and Floodwater Engineering Hour 3 Voice

Narrated audio course: This 1-hour course in engineering ethics and floodwater engineering is intended to encourage the engineer to consider the big-picture result of decisions using real-world examples from a licensed Professional Engineer with extensive experience in Floodwater Engineering. This course is hour 3 of a 4-hour series of courses. This course includes narrated audio. The user must have power point installed to use this course.

1 hour
$39.95

Ethics and Floodwater Engineering Hour 4 Text

The 1-hour PE PDH course in engineering ethics and floodwater engineering is intended to encourage the engineer to consider the big-picture result of decisions using real-world examples from a licensed Professional Engineer with extensive experience in Floodwater Engineering. This PE PDH course is hour 4 of a 4-hour series of courses.

1 hour
$39.95

Ethics and Floodwater Engineering Hour 4 Voice

Narrated voice-over course. This 1-hour course in engineering ethics and floodwater engineering is intended to encourage the engineer to consider the big-picture result of decisions using real-world examples from a licensed Professional Engineer with extensive experience in Floodwater Engineering. This course is hour 4 of a 4-hour series of courses. This course includes narrated audio. The user must have power point installed to use this course.

1 hour
$39.95

Floodwater Lessons Learned: Creede, CO

In this online PDH course, we examined key features of flood control and bank protection projects that worked over time and a number of those that faced challenges during their long life. Suggestions for improvement were made for many of the problems encountered. This PDH continuing education course for professional engineers reviews the lessons learned from an actual project executed in Creede, CO by the Army Corp of Engineers.

1 hour
$39.95

Floodwater Lessons Learned: Santa Fe Channel Stabilization

In this online PDH course, we examined key features of flood control and bank protection projects that worked over time and a number of those that faced challenges during their long life. Suggestions for improvement were made for many of the problems encountered. This continuing education course uses lessons learned over many years through the review of a very interesting long-term project and will satisfy all state requirements for your professional engineer license renewal.

2 hours
$47.99

Floodwater Lessons Learned: Socorro Diversion Channel

In this Professional Engineer online PDH course, we examined key features of flood control and bank protection projects that worked over time and a number of those that faced challenges during their long life. Suggestions for improvement were made for many of the problems encountered. This Floodwater Lessons Learned PE continuing education courses examines a case study in Socorro, NM involving a diversion channel project with the Army Corp of Engineers.

3 hours
$59.95

Floodwater Lessons Learned: The Best of Lessons Learned

In this online professional engineer license renewal PDH course, we examined key features of flood control and bank protection projects that worked over time and a number of those that faced challenges during their long life. Suggestions for improvement were made for many of the problems encountered. This PE continuing education course highlights the best lessons learned from many floodwater engineering projects across the southwest US.

3 hours
$59.95

Florida Building Code (2020 - 7th Ed), Chap 16, Structural Design (Course 881.1, 2023 Renewal)

This advanced PE PDH internet course is based on Chapter 16, 2020 Florida Building Code – Building, 7th Edition offers an in depth or advanced study for the Florida Professional Engineer designing building structures under the code. This course is updated to reflect the latest 7th edition of the Florida Building Code. Since the 8th edition of the FBC is not in effect until 12/31/2023 this course is applicable for the February 2023 PE license renewal cycle.

4 hours
$84.95

Florida Building Code (2020 - 7th Ed), Chapter 3, Plumbing (Course 963, 2023 Renewal)

This one hour advanced internet based PDH course on Chapter 3, the General Regulations of the 2020 Florida Building Code on Plumbing provides an in depth review of the General Regulations of the Florida Building Code for Plumbing for Florida Professional Engineers who specialize in the design of plumbing systems under the Florida Building Code. The FBC 8th Edition is not effective until 12/31/2023, this 7th Edition course is approved for the 2023 Florida PE License Renewal.

1 hour
$34.95

Florida Building Code (2020 - 7th Ed), Chapter 9, Fire Protection Systems (Course 901.1, 2023 Renewal)

This advanced internet course based on Chapter 9, Florida Building Code – Building 7th Edition (2020) Fire Protection Systems offers an in depth or advanced study for the Florida Professional Engineer designing fire protection systems under the 2020 FBC code. Since the FBC 8th Edition does not take effect until 12/31/23 this course is approved for the 2023 Florida PE license renewal.

4 hours
$84.95

Florida Law and Rules 2025 Renewal Cycle

The Florida Laws and Rules course satisfies the Florida Professional Engineer continuing education requirement of 1 hour of Florida Laws. This course applies to the Florida Professional Engineer 2023-2025 renewal cycle. All Florida Professional Engineers are required to complete 1 PDH in Florida Law and Rules as part or your PE license renewal requirements.

1 hour
$39.95

Fundamentals of Welding Procedures

This online continuing education course introduces the student to fundamentals of welding and brazing, including an overview of welding procedure development. Welding and brazing variables are introduced along with some examples for applying each variable. The professional engineer license renewal PDH course is presented around the requirements of ASME Section IX.

4 hours
$79.95

Georgia Laws, Rules, and Ethics for Professional Engineers and Land Surveyors

This Georgia Laws, Rules, and Ethics course satisfies 3 of the 30 hours of Professional Development Hours (PDH) required for Georgia licensed professional engineers and 3 of the 15 required hours for Georgia licensed Professional Land Surveyors. This PDH Course is designed as a distance learning interactive course that allows the Professional Engineer and Professional Land Surveyor to review the cannons of ethics and legal aspects that govern the practice of professional engineering and land surveying in the state of Georgia.

3 hours
$54.95

Geotechnical Engineering Overview

A brief review of the basic geotechnical properties of soils needed for foundation analysis and design.

4 hours
$74.95

Green Development

Learn from the recent growth history of the state of Florida and the mechanisms used to institute Green Development.

4 hours
$74.95

Grounding and Bonding of Electrical Systems

This PE PDH course can serve as an introduction to grounding and bonding for engineers with little or no professional electrical design experience.

4 hours
$74.95

Hazardous Waste Management

This professional engineer license renewal PDH course explains the collection, treatment, and disposal of waste material that, when improperly handled, can cause substantial harm to human health and safety or to the environment. Hazardous wastes can take the form of solids, liquids, sludge, or contained gases, and they are generated primarily by chemical production, manufacturing, and other industrial activities. They may cause damage during inadequate storage, transportation, treatment, or disposal operations. Improper hazardous-waste storage or disposal frequently contaminates surface and groundwater supplies. People living in homes built near old and abandoned waste disposal sites may be in a particularly vulnerable position. In an effort to remedy existing problems and to prevent future harm from hazardous wastes, governments closely regulate the practice of hazardous-waste management.

3 hours
$59.95

Hazardous Waste Stabilization and Solidification

This professional engineer license renewal PDH course presents the stabilization and solidification technologies being applied to the treatment of industrial wastes, the treatment of waste prior to secure landfill disposal, and the treatment of contaminated land where large quantities of soil containing contaminants are encountered. Take this PE online PDH course to learn how stabilization and solidification are physicochemical processes.

3 hours
$59.95

Illinois Laws Rules and Ethics for Professional Engineers

This Illinois Laws, Rules, and Ethics course satisfies 3 of the 30 hours of Professional Development Hours (PDH) required for Illinois licensed professional engineers.

3 hours
$59.95

Illinois Laws Rules and Ethics for Professional Land Surveyors

This Illinois Laws, Rules, and Ethics course satisfies 3 of the 20 hours of Professional Development Hours (PDH) required for Illinois licensed professional land surveyors, and specifically 3 of the 6 PDH required in Illinois Law and Rules.

3 hours
$59.95

Illinois Sexual Harassment Prevention

This Illinois Sexual Harassment Prevention Training course satisfies 1 of the 30 hours of Professional Development Hours (PDH) required for Illinois licensed professional engineers and professional land surveyors.

1 hour
$34.95

Infrastructure Planning

The main concepts of infrastructure planning in the public sector, including the environmental, social, and institutional assessments.

4 hours
$74.95

Introduction to Rooftop Solar

This PE license renewal continuing education course has been specifically written for professional engineers or other building professionals to learn the fundamentals of solar electric design, with an emphasis on rooftop solar. The PE will learn site analysis, material selection, budgets, and pro tips. Pay careful attention and the engineer will learn the steps needed to generate project permit documentation, specialty material lists including supply chain navigation, and even which general items might be bought at a local electrical supply store. Register for this PDH Now course today and start earning the PE continuing education credits you need.

6 hours
$109.95

Land Disposal of Hazardous Waste

This professional engineer PDH course introduces an overview of hazardous waste (HW) landfill design, operation, and performance. This online PDH course covers the materials related to Landfill Operations, Site Selection, Liner & Leachate Collection Systems, Final Cover Systems, Materials, Contaminant Transport through Landfill Barriers, Landfill Stability, Subsurface Impoundments and Deep Well Injection, Closure and Post-Closure Care. This PE license renewal PDH course is suggested for civil engineers, environmental engineers, and solid and hazardous waste landfill managers and operators.

5 hours
$94.95

Law and Rules for Professional Engineers Indiana PE 2024 License Renewal

Indiana Law and Rules Course for 2024 Renewal Cycle. Fulfill the requirements of 864 IAC 1.1-15-3(C) by reviewing 1 hour of continuing education on Indiana statutes and rules. This approved PDH course provides a thorough review of Indiana Code 25-31 and Title 864 of the Indiana Administrative Code. Purchase this Indiana PE Continuing Education Course at PDH Now. Use this PE PDH course to satisfy your Indiana Law and Rules renewal requirement.

1 hour
$39.95

Law and Rules for Professional Engineers of Indiana for 2022 Renewal

Indiana Law and Rules Course for 2022 Renewal Cycle. Fulfill the requirements of 864 IAC 1.1-15-3(C) by reviewing 1 hour of continuing education on Indiana statutes and rules. This approved PDH course provides a thorough review of Indiana Code-31 and Title 864 of the Indiana Administrative Code. Purchase this training at PDH Now. Use this course to satisfy your Indiana Law and Rules renewal requirement.

1 hour
$34.95

Laws and Regulations Applicable to the Practice of Engineering in Maryland

Fulfills the requirements of Chapter 6, paragraph 03 A (1) by providing 1 hour of continuing education on the Maryland statutes and rules applicable to the practice of professional engineering. All Maryland Professional Engineers are required to complete a minimum of 1 PDH in each biennial licensing term in engineering ethics and Maryland Laws and Regulations.

1 hour
$34.95

Managing Engineering Services Contracts

Professional Engineers learn how to improve the efficiency of the design and construction process, reduce the probability of a professional liability claim, and improve the likelihood of expectations being met.

4 hours
$74.95

Mechanical Engineering Overview

Reviews the subjects of heating, ventilation, and air conditioning, designed for professional engineers of all experience levels and PE continuing education.

4 hours
$74.95

Mechanical Systems I

Learn theoretical and current practical knowledge in the area of mechanical systems and various mechanical components.

4 hours
$74.95

NDE Applied to Pressure Vessel Evaluations

Pressure vessels are a key component of many processing facilities. Nuclear plants, paper mills, refineries, and natural gas processing plants all depend on pressure vessels to process a product. It is often desired to assess or extend the remaining service life of these pressure vessels by performing an inspection and engineering evaluation. Pressure, thickness, and structural reinforcement calculations are completed to determine an estimated corrosion rate and remaining life. This PDH course for professional engineer license renewal will address the application of various nondestructive inspection techniques to facilitate pressure vessel suitability for service evaluations. A combination of direct and remote visual inspection, dye penetrant, dry magnetic particle, wet fluorescent magnetic particle, acoustic emission, hardness testing, and various ultrasonic thickness inspections are typically used to complete the evaluation. The primary focus of this online PE professional development course will be on the application of visual inspection supplemented by a variety of ultrasonic inspection techniques.

4 hours
$79.95

Overview of Solid Waste Landfill

This professional engineer license renewal PDH course introduces an overview of solid waste landfill design, operation, and performance. This PE PDH course covers the materials related to Site Selection, Site Preparation, Equipment, Operation, Environmental Considerations, Bioreactor Landfill, Landfill Design, Completed Solid Waste Landfills, Solid Waste By-Products and their beneficial use. This PE continuing education course is suggested for civil engineers, environmental engineers, and solid and hazardous waste landfill managers and operators.

5 hours
$94.95

Principles of Air Pollution and Control

What are the causes of air pollution and how can the professional engineer mitigate these causes? Anything people do that involves burning things (combustion), using household or industrial chemicals (substances that cause chemical reactions and may release toxic gases in the process), or producing large amounts of dust has the potential to cause air pollution. This PDH Engineering course provides a detailed review of the causes, sources, and controls of air pollution.

5 hours
$94.95

Principles of Wastewater Treatment

Wastewater has historically been considered nuisance to be discarded in the cheapest, least offensive manner possible. This PE license renewal PDH course introduces the principles of wastewater microbiology, characteristics of domestic and industrial wastewater, on-site disposal, municipal wastewater treatment systems, unite operations of pre-treatment, primary treatment, unit processes for secondary treatment, disinfection, and advanced wastewater treatment.

5 hours
$94.95

Principles of Water Treatment

This Professional Engineer license renewal PDH course introduces the principles of water chemistry, physical, chemical, biological, and radiological characteristics of water, reaction kinetics, coagulation/flocculation, softening, mixing and flocculation, sedimentation, filtration, disinfection, adsorption, and water plant waste management.

4 hours
$84.95

Project Management

Learn about the foundational project management principles necessary to effectively meet all expectations with regard to final project delivery, including the established goals of time, budget, and quality.

4 hours
$74.95

Project Management Techniques I

The Project Manager not only needs to know what to do, but also "how to do it" and what to do when a difficult situation presents itself. Invariably, the solution is not begun until the PM and/or the project team members recognize that a problem exists. It can then be resolved with training and experience, each of which is an equally valuable commodity.

4 hours
$84.95

Project Management Techniques II

This Professional Engineer PDH course in project management illustrates the use of tools available to manage a successful project. The case studies described in this course were real-life events, often occurring under extremely stressful conditions. In most of these cases the integrity as well as the capabilities of the Project Managers were at issue.

4 hours
$84.95

Project Risk Management

Risks must be considered in all engineering projects. This online PE PDH course examines both the positive and negative sides of risk management.

4 hours
$74.95

Pumps and Pumping Systems

Professional Engineers will learn about the latest procedures for improving water and wastewater systems design and operation.

4 hours
$74.95

Solid Waste Management

The engineering license renewal course is designed as an introduction to waste management. Definition and types of solid waste from technical and regulatory points of view, Characteristics of solid waste, Generation rate of solid waste in different regions and climate, Process for storage, collection, treatment, disposal procedures, and perspectives. In this course, the professional engineer will learn how and where solid wastes are generated in a modern technological society, as well as how to store, collect and treat solid wastes. Engineers will learn methods for reducing solid waste generation and how to reuse, recycle and recover energy from solid wastes. The professional engineer will also learn methods for estimating the quantity and composition of solid wastes. The professional engineering license renewal course includes the solution of a few sample problems related to moisture content, density, and energy content determination for mixed solid waste, collections routes and system design. This PE PDH course is suitable for civil engineers, environmental engineers, chemical engineers, and solid waste landfill managers and operators.

3 hours
$59.95

Stormwater Management

Professional Engineers will become familiarized with the fundamental issues and best practices surrounding stormwater management.

4 hours
$74.95

Wastewater Collection Systems

This Professional Engineer license renewal course presents the principles and practices of wastewater collection system. This PE PDH course will outline the preliminary sewer design issues, the hydraulic design of gravity and pressure sewers, sewer system layout, appurtenances, facilities act, regulatory stands, and permitting requirements, structural design of sewer lines, and the essential steps for sewer management and operation. This PE continuing education course will also discuss how to approach evaluation and rehabilitation of existing sewer systems. This PE professional development course is ideal for civil professional engineers and other design and construction professionals looking for an introduction to the design, operation, and maintenance of wastewater collection systems.

4 hours
$84.95

Water Pollution and Control

This PE PDH course introduces the basics of water pollution and its control. The professional engineers learn about water pollutants and their sources and water pollution in rivers. More specifically the PE will be familiar with the definition, importance, and consequences of total maximum daily load (TMDL), effect of oxygen demanding wastes on rivers, Biochemical Oxygen Demand (BOD), Chemical Oxygen Demand (COD), graphical determination of BOD constants, laboratory measurements of BOD, dissolved oxygen (DO) sag curve, effects of nutrients on water quality in rivers. This course is suggested for civil engineers, environmental engineers, and water and wastewater treatment plant managers and operators.

4 hours
$84.95

Water Supply Systems

The Professional Engineer license renewal course is designed to introduce Water Cycle, Watershed, Water Supply System Components, Water Supply Sources, Water Quality, Water Quantity, Distribution Systems, Water Quality Standards, Health Effects, Aesthetic Effects, Planning and Management of Water Supply Systems. This online PDH course defines and elaborates on water cycle, watershed, elements of water supply systems, distribution systems, effects on health and environment, as well as the engineering, planning and management of water supply systems. This PDH PE renewal course also solves a few problems to show the use of Darcy-Weisback equation, Hazen William's Nomogram and energy equation to estimate the head loss and pressure at a certain point in a distribution system. This PE license renewal course is suggested for civil professional engineers, environmental professional engineers, and water and wastewater treatment plant managers and operators.

3 hours
$59.95

Wind Load Design Criteria

Become familiar with design parameters for wind loads that are applicable to the methodologies permitted in the Florida Building Code, Section 1609.

4 hours
$74.95